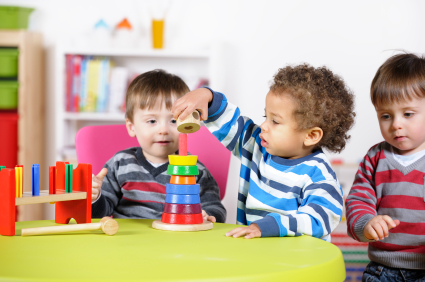 They grow up so fast, don't they? It seems like just yesterday that you were welcoming your little one into this world, and now he or she is beginning to learn all about the world around us. Kreative Kampus is here to ensure that this period in your child's life is filled with care and structured education.

Each day is filled with fun and engaging new activities for your growing toddler. At Kreative Kampus, we'll introduce him or her into proper socialization, including lots of group games and skill building exercises. Together, we'll:
Sing songs to encourage vocabulary and social growth
Explore books to enhance listening skills
Engage in lots of coordination-building physical activities
Much, much more!
Did you know? Although your one-year-old can speak only a few words, he or she can understand many, many more!
Ensure that your toddler continues to learn new vocabulary, and that he or she is encouraged to vocalize what they learn. Contact Kreative Kampus today!