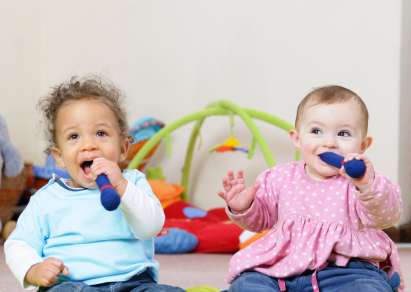 Congratulations on your new little bundle of joy!

Kreative Kampus is here to ensure that your little one is well taken care of from the get-go. With Infant Care available from 6am through 6pm, you can do your part to take care of your growing family while we provide a warm, safe and nurturing environment for your newborn.
We typically welcome infants beginning at the age of 6 weeks. We will provide all meals and diapers (up to size 5), and of course the close attention that your child deserves.